Excel Your Prognosis... Today!
---
Excel your prognosis using ClinSav with these very powerful features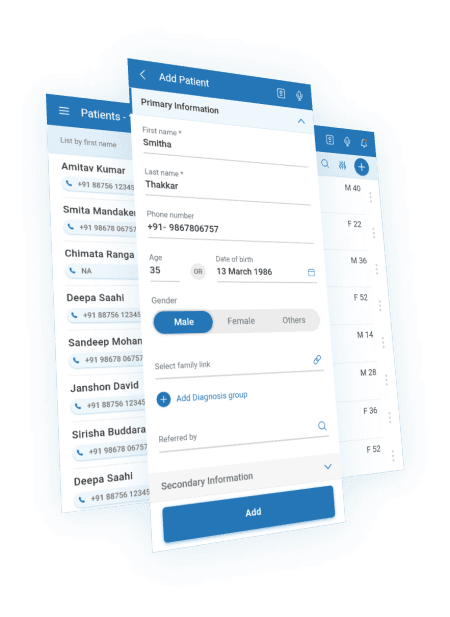 Easily Digitize Your Patient Information
Analyze patients info using in-built or custom diagnosis groupings
Sync patient & appointment data in real time with staff
Get full patient history with just one click for case papers
Track Patient Appointments Anywhere Anytime
Track daily appointments with one-click monthly view
Send SMS appointment reminders to patients
Manage all appointments online or offline anywhere anytime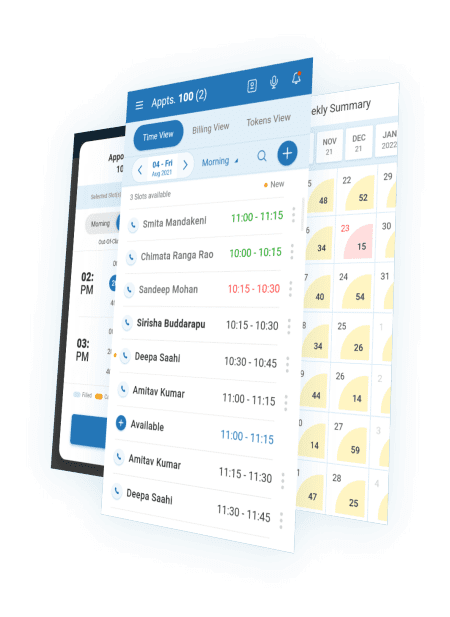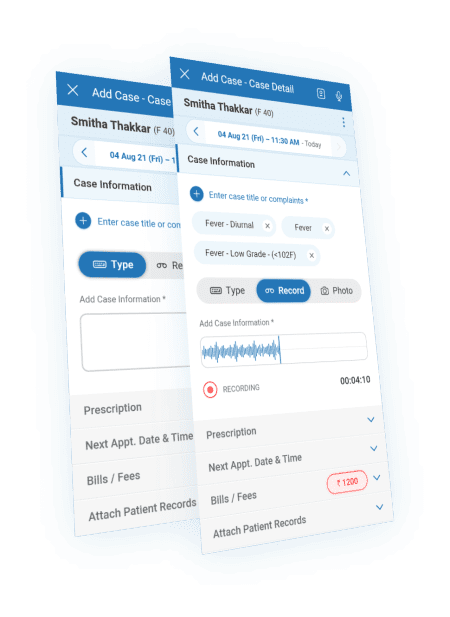 Enjoy Flexibility to Type, Record or Capture Your Case Papers
Single view of visits and payments summary
Single view of patient case summary with treatment plan
Customize case papers as per your needs
Type Less and Reuse Ready or Custom Data
Use ready clinic data of drugs, procedures, and more…
Powerful preset data to help you quick start your clinic
Add your own data as per your clinical practice setup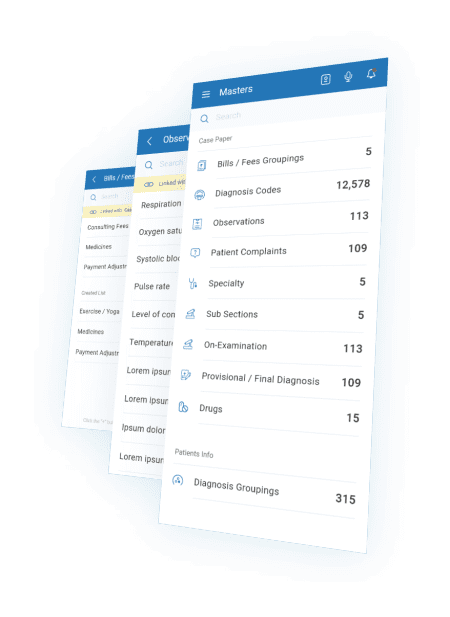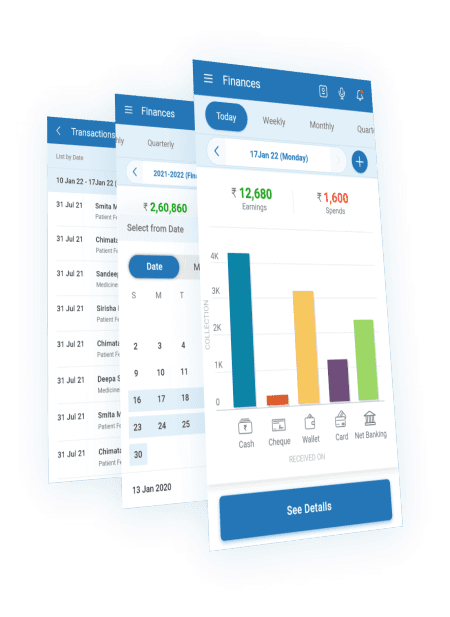 Automate Tracking of All Clinic Spends and Earnings
Monitor spends and earnings across any timeline
Manage vendors and payments from a single view
Secured in-built & limited view access of finances for staff
Quick Start with Prescriptions, Invoices and Payment Receipts
Build, share prescriptions & letters with minimal clicks
Share ready invoices & payment receipts with patients
Edit important parts of all artifacts as per your needs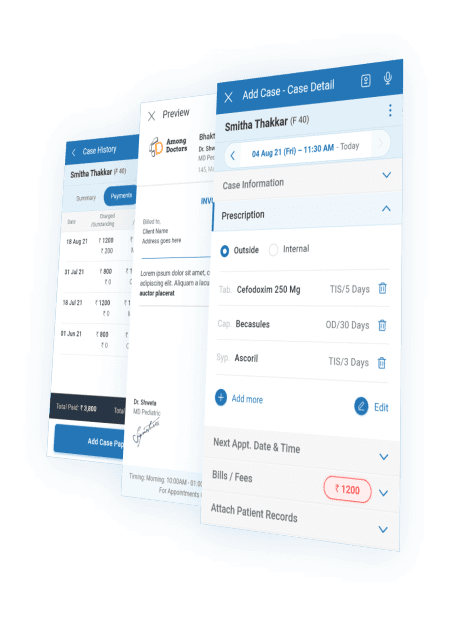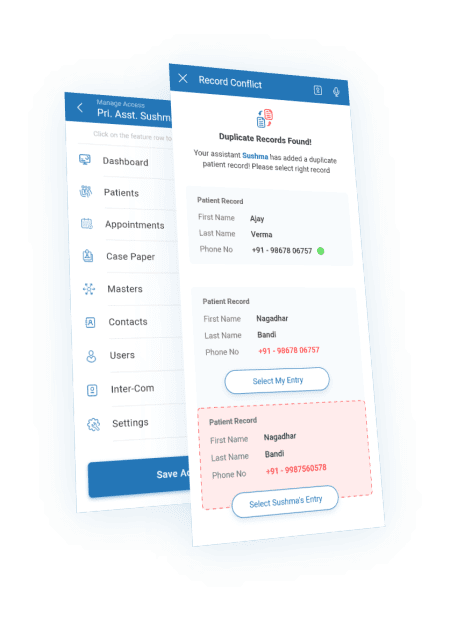 Sync in Real-Time with Staff
Sync in real time with staff for all your clinic data
Auto-resolve data clashes with priority to doctors data
Extended multi-staff sync for seamless communication
Buzz Your Staff with InterCom
Buzz your staff to call them in your cabin
Block access to your staff with just one click
Disable staff for temporary absence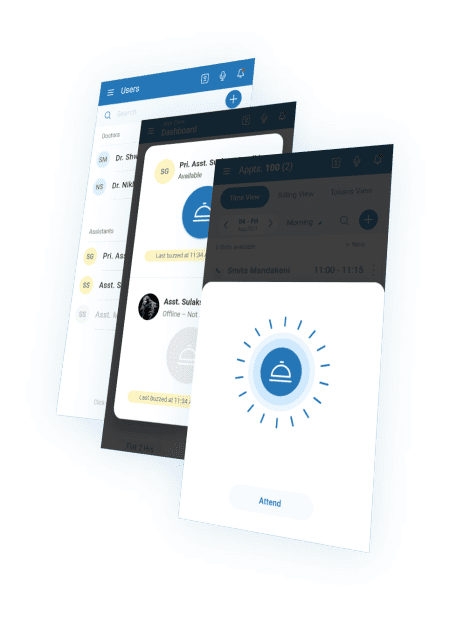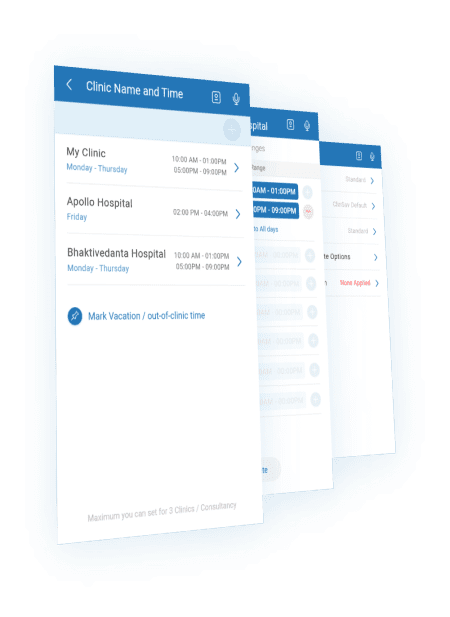 Digitize Your Clinic with Your Own Setup
One-time setup for your clinic time(s)
Add vacations or out-of-clinic to notify your staff
One-time setup for your clinic letterhead
Stay Assured with Our Fully Automated Data Backups
Get auto backed up data in your own google drive!
Assured auto data backups till your last online update
Restore your device completely with a seamless backup restore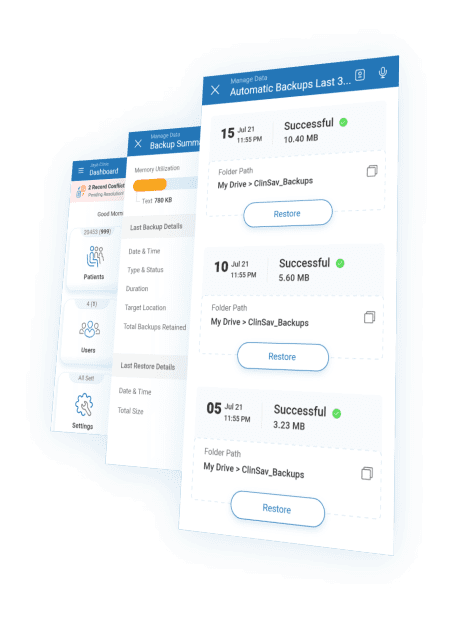 ClinSav is Future-Ready!
---
ClinSav is built to be ready for future

Smart-assist learns your usage trend and provides suggestion(s) to optimize your experience

Voice-assist helps you with app navigation
---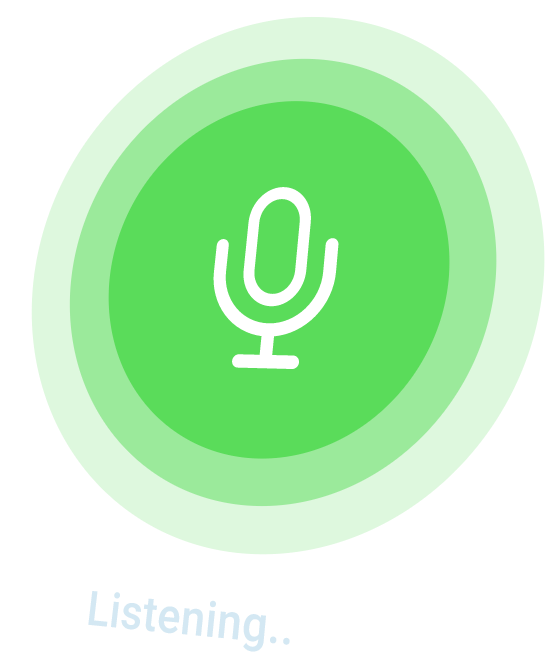 Download ClinSav and Join 'The Golden 200' Club
---
* The Golden 200 members and early adopters shall receive exclusive updates and special benefits throughout your registration period.